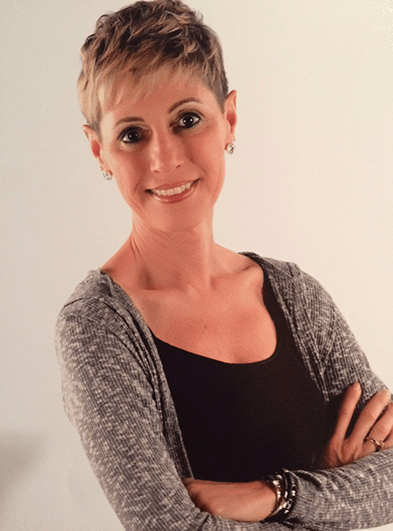 Let's face it; there is nothing simple or straightforward about California criminal laws and litigation processes. With the ever-increasing crime rate within the state, the D.A. and prosecution strive to have a tighter grip on persons accused of committing crimes, not to mention that lawmakers are always keen on closing loopholes that may exonerate guilty defendants. If you or your loved one is charged with committing a criminal offense in California Criminal Lawyer, CA, your best chance of having charges dropped or penalties reduced is to hire the best legal defense team.
At Michele Ferroni Pasadena Criminal Attorney Law Firm, we treat each case with the seriousness it deserves. Whether you are charged with a misdemeanor or a felony, we can provide outstanding legal representation to ensure the best outcome is achieved. Our mission is to deliver effective solutions on all phases of the cases entrusted to us.
With our team of highly skilled, dynamic, and energetic legal experts, you can expect a favorable outcome irrespective of how hopeless a situation may seem. We pride ourselves in being at the forefront of criminal law practice and consistently sharpen our skills to remain in tune with the ever-changing law. This allows us to handle even the most complex cases effectively and bring home results worthy of earning us bragging rights.
Why Choose Us?
With so many criminal law firms to choose from, you may wonder what makes us your best choice. Well, we are ethical, highly efficient, and client-centered. With years of criminal litigation and trial experience, we have just what it takes to provide reliable legal representation irrespective of the charges made against you.
Moreover, criminal litigation is our specialty. Our team has an in-depth understanding of the law and the defense strategies that work best during different situations. Our goal is to use the law to defend the rights and best interests of our clients vigorously. With the help of licensed investigators, forensic experts, medical practitioners, and expert witnesses as part of our robust criminal defense legal team, we are effectively armed to take on any case entrusted to us.
As firm believers in the power of the constitution's sixth amendment, you can trust us to enforce your right to receiving dedicated, loyal and effective legal representation. We proudly advocate for our client's rights and are not shy to use all resources at our disposal to achieve the best results.
An Overview of What We Do
Once you entrust us with your case, the first thing we will do is analyze the prosecution's facts and theories. Investigating the lawsuit's particulars allows us to weigh your case's strength and devise the best way forward. If the odds are not in your favor and proceeding to trial seems like a less enticing option, we can negotiate with the prosecution and try to secure:
Reduced charges.
Minimized bail.
Lesser sentencing or penalties.
Plea bargains are an essential element in the criminal justice system. We will use our good relations with the prosecution to ensure you get the best possible deal. If you are convicted, we will plead with the judge to give you a more personalized sentencing program. Again, our good relations with the local judges may help us secure alternative sentencing instead of incarceration.
Other vital roles we handle include:
Doing a legal and factual review of your case.
Providing objective advice.
Preparation of a case for trial (when a plea bargain is unsuitable).
Negotiate for reduced or alternative sentencing.
The legal system is foreign territory for most people. Even if you are not a first-time offender, a new case is likely to leave you devastated, confused, and desperate. That is why we are always available to answer questions and address your concerns. We work for you and believe that no question is foolish when your freedom is at stake.
What to Expect From Us
A legal tussle involving criminal charges is guaranteed to leave you scared and stressed. Most people seeking our expertise for the first time have no idea of what to expect and how we can counter their charges. Well, you can put your mind at ease and expect the following from us:
Consistent and Confidential Communication
When dealing with any lawsuit, proper communication between an attorney and a client is essential. During each phase of your case, we will keep you well informed of what is happening through consistent updates. This will help you prepare for what lies ahead, whether it's accepting a plea bargain or pleading not guilty and proceeding to trial.
Moreover, we will keep all matters relating to your case under lock and key. You can speak freely with your lawyer to ensure we gather all evidence and facts that could work in your favor. Maintaining confidentiality also ensures that our clients provide comprehensive information that could help us prepare a strong defense.
Unrivaled Experience in Criminal Defense
We specialize in handling criminal litigation. This, coupled with our collective years of experience, allows us to provide unmatched legal representation. Whether you are accused of DUI, theft, assault, or drug crimes, among other cases, our highly knowledgeable legal experts have what it takes to represent you effectively in all stages of the criminal justice system.
Keen Evaluation of Your Options
Honesty is a virtue we don't take lightly. We ensure that our clients receive truthful information about their legal standing, potential outcomes, and the options at their disposal. Our duty is to prepare you for what may happen and formulate the best tactics to achieve the best possible result.
Outstanding Creativity and Skill
Case studies help us to know what has been done historically to win different kinds of cases. However, arguments used in the past don't always work today. We understand this, which is why our team comprises creative experts who can modify arguments and defense strategies to suit a case's unique needs.
Find a Michele Ferroni Pasadena Criminal Attorney Law Firm Near Me
At Michele Ferroni Pasadena Criminal Attorney Law Firm, we believe in telling our clients what they need to hear, not necessarily what they want to hear. Every case is unique, and the sooner our clients can come to terms with the reality of their situation, the sooner we can begin formulating a winning defense strategy. Our number one goal is to help people, and that is why we never use a one-size-fits-all approach. We are dedicated to providing tailor-made advice and legal representation to ensure our clients achieve the best outcome within the shortest time possible. Call us today at 626-628-0564 to find the best criminal defense attorney for your unique situation.